Pizza and Math
Pizza and Math is a great way to explain fractions to elementary school kids. A new Teacher at Lincoln Elementary School has a great idea to help explain how fractions work.
She used carboard pizzas and then had the kids decide how much each pizza would have for toppings - all based on fractions. Some would have 2/8 of pepperoni, and then maybe 3/8 with mushrooms, etc.
This helps the students see math visually. You could see the "Lightbulbs flashing overhead" as the kids added their "Fixins" to the pizzas!
Congratulations to this teacher for being so creatine with such a popular food!! We donated the boxes to make them look even more official!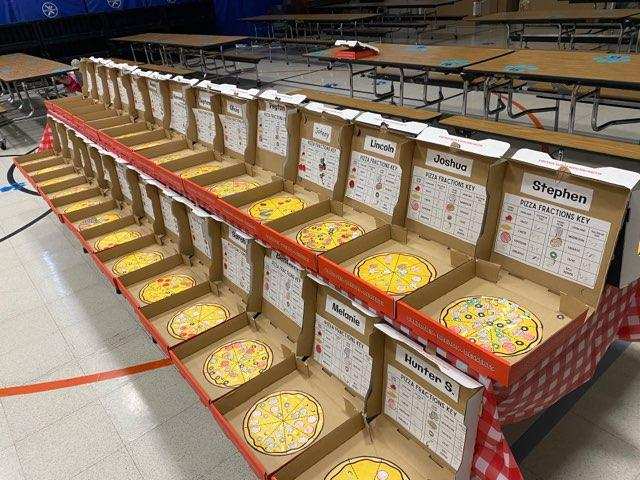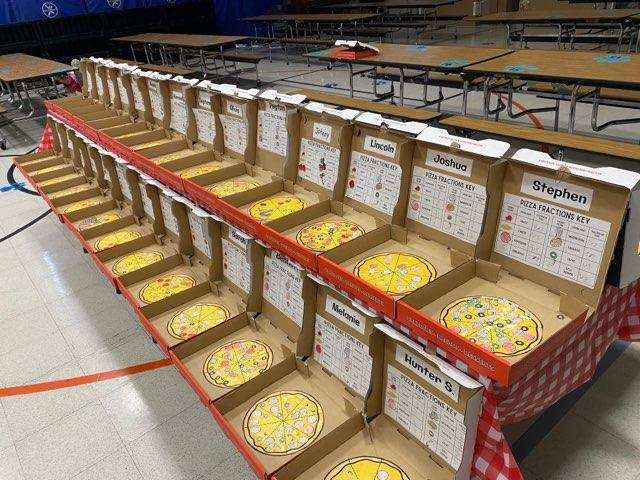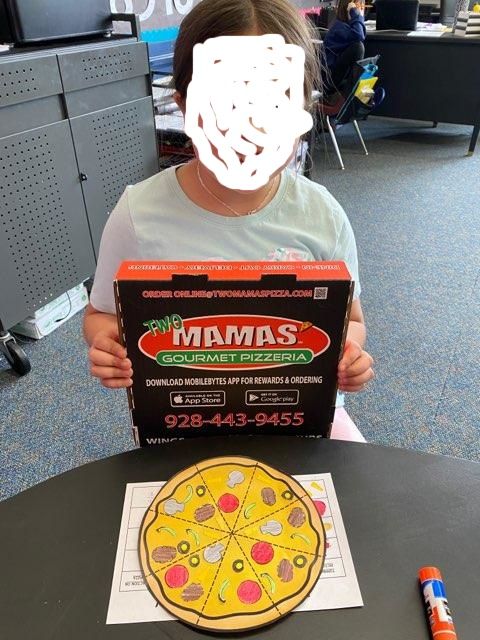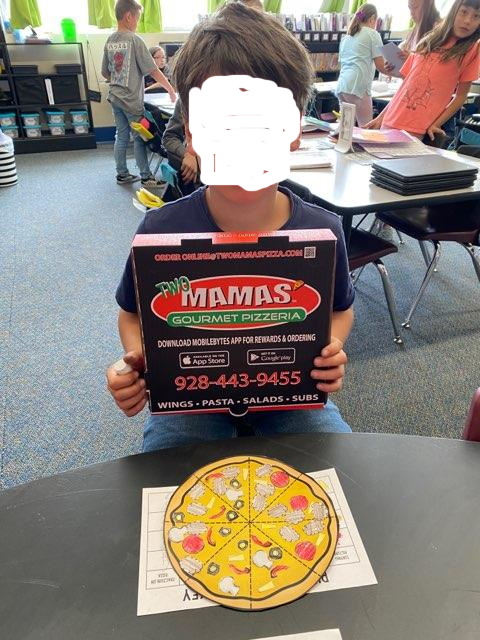 Sorry for the face blocking - would rather have parent's decide to allow facial pictures.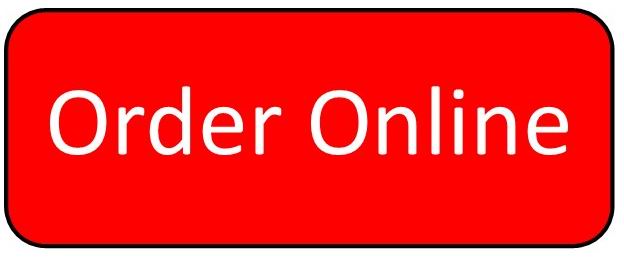 Two Mamas Pizza is all about Great Food for our Great Customers!
Takeout ~ Delivery ~ Dine-in!
Open: Sunday thru Saturday = 11 am to 9 pm
---